The Importance of Securing Remote Access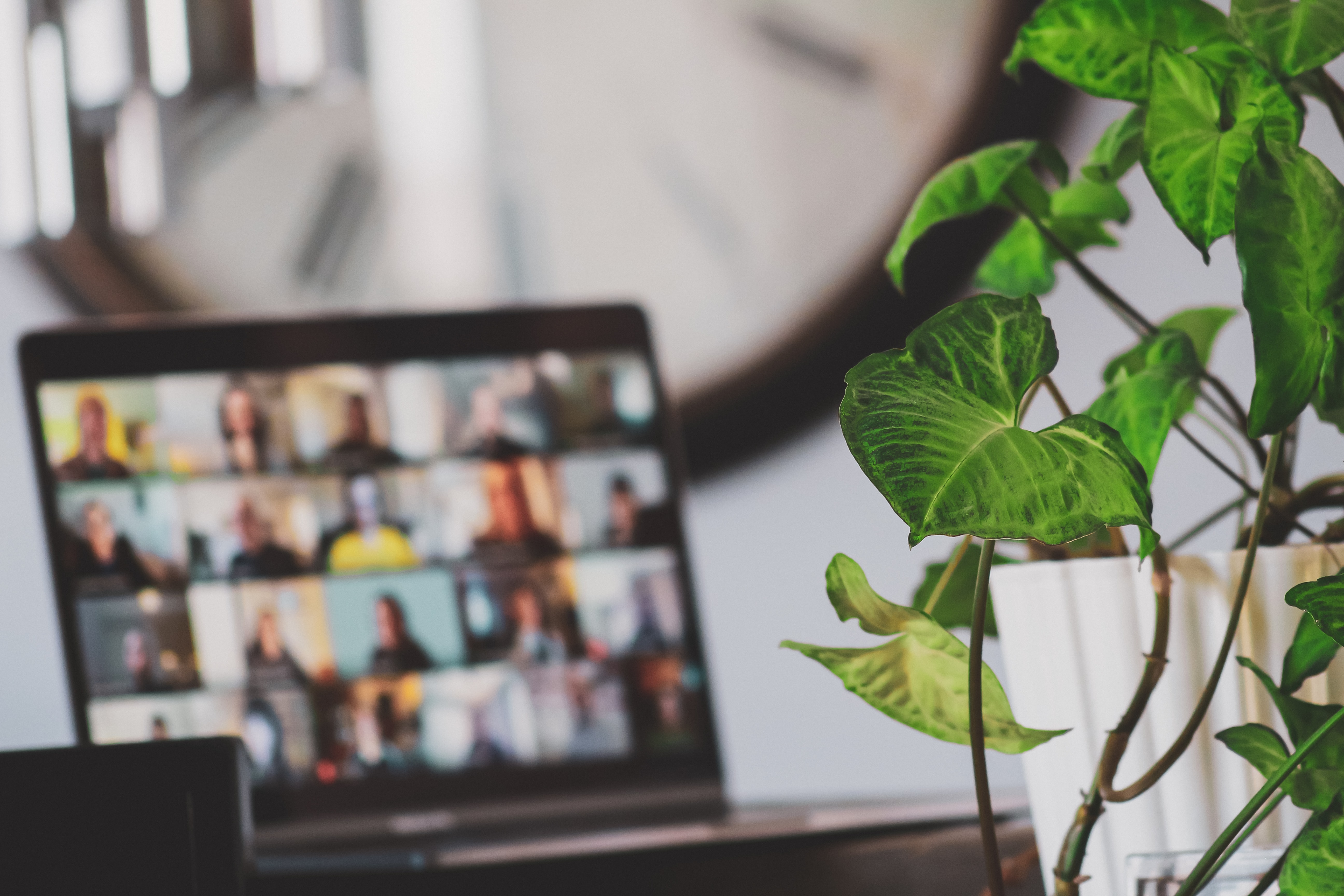 The COVID-19 pandemic altered the way people work all over the globe. Many companies now openly recognize that a remote workforce can be productive, cost-effective, and collaborative. The well-known insurance company, Allstate, perfectly illustrates the movement towards remote work. Before the pandemic, only 20% of its workforce was remote; now, 75% work from home.
The shift from cubicles to couches has been difficult. Chief Information Officers (CIOs), Chief Information Security Officers (CISOs), Chief Security Officers (CSOs), and other security-focused stakeholders have had their work cut out for them. From ensuring secure connections to company networks to facilitating third-party access, the nature of a distributed workforce poses significant cybersecurity challenges.
As Maya Angelou stated, "You can't really know where you are going until you know where you have been." With that, let's look at some of the challenges facing remote access use cases before we discuss the solutions.
Internal and External Threats to Remote Access
Threats will always vary from business to business. For example, a company supporting critical infrastructure has different threats than Allstate, mentioned above, or a retail store. As the names imply, internal threats come from within your organization, while external threats come from outside actors.
An internal threat may be an insider threat or an insider risk.
Insider threats can be considered people problems. They involve employees, partners, or vendors who currently have - or have had - access to your systems. Insider threats are not always malicious by nature. Sometimes insider threats are the result of poor security practices or simple ignorance about what one should or shouldn't do on the corporate network. Other insider threats involved people who do want to hurt your business, either through fraud, espionage, or other malicious means.
Insider risks can be considered data problems. Data has value and, as such, presents a liability if it is mishandled – either intentionally or unintentionally. Every person with access to data within your organization is an insider risk.
An external threat consists of any threat from an outside organization, be it a group, a person, or an event.
Cybercriminals come in many shapes and forms, from advanced persistent threat (APT) groups to lone-wolf hackers. They use attack vectors (i.e., penetration paths) such as malware, phishing, social engineering, and denial-of-service (DDoS) to access your proprietary systems and data.
Natural disasters also serve as an external threat. Often overlooked, events like tornadoes, hurricanes, and flooding can cause significant downtime and even loss of data if proper emergency procedures are not in place.
With potential threats everywhere, the importance of secure remote access cannot be overstated. The solution to providing a truly secure remote access solution that doesn't introduce additional ongoing costs or administrative overhead lies within a secure remote access framework based on zero-trust. Unfortunately, zero-trust-based remote access is neither easy to implement nor a one-size-fits-all solution.
Many organizations have failed to embrace its complexity – or have failed to continuously audit security controls. In a world where threats can be as small as viruses or as large as government-backed hacking groups, all businesses need to make remote access a priority and an integral part of their ever-changing security strategy.
What is Zero-Trust-Based Remote Access?
It might be helpful to break this down into parts, starting with the most popular piece, simple and secure remote access.
Secure Remote Access
Secure remote access is a catch-all combining software, hardware, and security processes companies can use to prevent the loss of sensitive data and thwart unauthorized access to systems and other digital assets.
Secure remote access solutions may include:
Virtual Private Networks (VPNs)

Multi-Factor Authentication (MFA)

Data Loss Prevention (DLA) software

Endpoint Security software

Integration with other applications

Reporting features

Automated processes

Role-base permissions

Audit trails

Security policies and guidelines



Zero-trust, the Next Logical Security Step
Where a traditional secure remote access solution attempts to predict vulnerability points and remediate them, a zero-trust framework blankets everyone and everything on the network or segment in a blanket of "I don't know you, and you can't have access yet" protection.
Zero-trust isn't even "trust but verify;" rather, it's "verify then moderately trust, but only for this limited subset of resources." It works on the principle of least necessary privileges and is exceptional at limiting both internal and external threat access to specific network resources.
For remote access use cases, zero-trust grants users extremely limited access to only specific devices and applications on the network and can even restrict users from accessing other resources on the same network segment. This means that even when logging in remotely, third-party users will only be able to access the specific devices and apps for which they are responsible, thereby limiting the potential damage - either by accident or on purpose - any single user can cause.
Depending on your organization's needs, the mix of tools and resources you need to create a simple, yet functional, secure remote access solution will vary. Experts will tell you that the more protections, monitoring, and auditing you can implement, the better off you'll be. But all of this oversight comes with a cost. There are purchasing/leasing costs, licensing costs, management costs, and more.
Critical Features for Your Zero-trust-based Remote Access Solution
If you think it may be time to revamp your security strategy, you are right. As we mentioned earlier, your security strategy should be in a constant state of evolution. New threats emerge daily; it's imperative to keep your policies, procedures, equipment, and software up to date.
The National Institute of Standards and Technology (NIST) describes the zero-trust framework as just such a framework, calling it an "…evolving set of cybersecurity paradigms that move defenses from static, network-based perimeters to focus on users, assets, and resources."
As you consider the evolution of your remote access security, keep in mind the five pillars of information assurance (IA):
Confidentiality – Defines what access means to specific groups or individuals.
Availability – Ensures systems are available 24/7 for those who need them.
Integrity – Tackles who can alter, delete, or originate data.
Authenticity – Knows that "senders" are legitimate.
Non-Repudiation – Safeguards transmissions between parties.
There are other factors to consider as well, such as scalability, exposure to operational technology (OT), regulatory compliance, etc. Your remote access system – like your security strategy – will be unique to your workforce, industry, and goals. But underpinning it all should be a framework of zero-trust.
Security Strategies for Success
If you could use another knowledgeable team member in your corner when developing a security strategy for secure remote access, contact Epoch Concepts today. We have the perfect service or solution for you – from ideation to integration and innovation.
We would love to chat about our latest cybersecurity offering called Epoch Axis. It is a bundled solution for organizations needing a modern, proctored approach to secure remote access. Epoch Axis exceeds compliance requirements, offers seamless access, and minimizes OT exposure while meeting all five pillars of IA.
Our expert engineers and architects take your specific situation and environment into consideration. They listen to your concerns, answer questions, and customize a plan that meets your needs. We don't stop there, though; we integrate and implement the design to guarantee success.
As you can see, Epoch Axis is more than just a product – it's a cybersecurity partnership.
Stay tuned for more details in our next blog! We will delve further into the benefits of Epoch Axis and discuss secure remote access in critical infrastructure environments.
Is it time to personalize your digital transformation strategy?
At Epoch Concepts, we are ready to help with your entire technology journey, from securing your supply chain to modernizing your legacy IT system. Our expert team of solution architects and engineers will identify the stakeholders in your organization, delve into their needs, and then design a transformation strategy that is scalable, cost-effective, and efficient.
Our plans take human and inhuman aspects into consideration, utilizing the best cloud automation and orchestration tools on the market. We are also vendor-agnostic, so we will never recommend a product or solution that does not meet your exact needs.
Give us a call today to learn more about our advanced cloud capabilities!