Seven Steps to Successful IT Modernization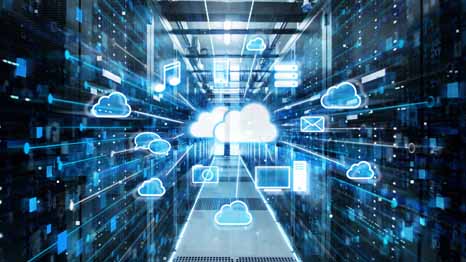 The quality of an IT implementation (from planning to implementation) marks the differentiator between great solutions and those that are just adequate. When COVID gripped the world, organizations with great IT solutions in place to cope with remote workforces and a focus on "the online presence" suffered the least.
Today, IT is truly under the microscope. Yes, great IT benefits the business, but the burden rests on IT to make its own case and prove its worth. Between exponential technology advances and the impact of COVID-19 on workflows and business outcomes, organizations have been forced to not only reimagine and modernize their IT systems and solutions but to also show the business benefits and improvements of all that IT spending.
The goal, today: create environments that support our "new normal," including "sprawling" IT ecosystems — more platforms, more remote work, and more emphasis on customer and employee experiences. Establishing these environments isn't always straightforward.
In a recent IDG survey, 41% of executive respondents say they've had to delay or abandon at least one IT modernization initiative, most commonly because of competing priorities (46%) or a lack of a clear roadmap (45%).
It makes sense. During the pandemic, organizations were forced to build the plane while flying it, attempting to define and refine new systems and workflows while modernizing the tools and technologies they rely on daily. It's a balance. How do you keep moving forward, while, simultaneously, identifying and troubleshooting modernization needs?
If you're a little late to the game, or you're looking ahead at the next big IT modernization challenge, the first thing you need to do is build a framework for IT modernization success—one marked by well-defined strategies, workflows, and KPIs to ensure you aren't just innovating, but effectively and efficiently moving forward and achieving essential benchmarks.
We designed a seven-phase process for all of our customer engagements—whether federal or commercial—ensuring that what we design and deliver is the right solution for that client.
1. Client discovery and problem identification - Each customer situation is different, so we start by understanding more about your unique situation and needs.
2. Pre-Sale - Before you even sign the sale agreement, our expert team whiteboards your environment, performs market research, and acts as your trusted vendor liaison to pull together the right combination of hardware and software components that will make your solution truly great.
3. Solution recommendations and troubleshooting - Together, we will agree on the right solution, and in cases where the right solution is a combination of vendor technologies, we work with our vendor partners to ensure everything will work together on day one.
4. Contract and purchasing - Trying to research and source solution pieces from different vendors can be a headache if you don't work in that environment daily. But, we do. Let us take on that burden, working with our trut partner network of more than 100 of the world's most advanced solutions providers, to source your solution's individual parts.
5. Integration - Depending on your needs, once we source all of your new acquisitions into our secure warehouse, we can integrate them for you, so your solution is ready to be activated on day one.
6. Solution delivery and implementation - As needed, we offer white-glove delivery of your solutions and can conduct any implementation and testing you may require.
7. Post-sale support - Our experts are here for ongoing support, so you are never left troubleshooting on your own.
With these foundational elements in place, your organization will be better positioned to not just accelerate your IT modernization but ensure you have the right tools and technologies to improve workflow efficiencies, boost employee productivity, and create better customer experiences—and, with that, carve a better path to success.